Mauldeth Road Primary School
Headteacher: Mr A. Kilcoyne
Assistant Headteachers: Mrs T Fitzgerald and Mrs J McQueen.

Welcome to our web site. Our aim is to make this your one-stop-shop for all important news. If you have any suggestions please email the school or click here.
admin@mauldethroad.manchester.sch.uk
Mauldeth Road News

Click here to see information and photos from recent events.
Pictures of our school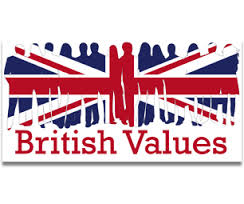 At Mauldeth Road Primary School we actively promote a strong set of values. We are required to have a set of the British values that we promote here on our website. However,the children felt that 'shared values' might be a better name (and we agreed)! See our school statement about this here.
Absence: If your child is not in school please tell us, if possible before 9.30am on the first day of absence, by:
Telephoning the school on 0161 224 3588
Email the school using admin@mauldethroad.manchester.sch.uk
Calling into the office personally
Sending a note with a sibling
If you return late from any holiday abroad due to flight cancellation, please provide your original travel booking documentation as proof.

WEEK BEGINNING 16th September 2019
Welcome to the Mauldeth Road Primary School website. News this week...
If you need general health support or advice, we have a school nurse, Emma Davies, who will be in school on Monday mornings. Please let the school office know if you wish to make an appointment to speak to her. Please note, however, that it is not part of her role to make diagnoses!

Please note that the year's term dates and training days are in an easy to print page called 'Term Dates' in the parents' section. The Calendar page will shortly be updated, with significant dates for this half-term shown.

Parents : Important information is always posted here on our Home Page. More general information can be found by clicking on the Parents menu.